2019 is here, and this year, it's getting personal. Weddings this season are all about adding personalized touches and reducing waste. Expect to see more ceremonies set up 'in the round' in order to allow all guests a perfect view. Décor at the wedding site will be minimal, and brides will instead focus more on enriching the experience of the guests at the reception.
Bridal dresses this year follow the simplistic, 'less is more' theme, with clean lines and high necklines. Similarly, bouquets will be minimalistic with plenty of greenery or grasses. Pampas grass is on trend to be the most used green of the season, and can be transformed in a multitude of ways. Grooms will be dressed in bespoke suits in rich, deep tones with an overall 'custom' look. As a whole, wedding dress codes are shifting to more straightforward requirements (think 'black tie'), in order to minimize confusion for guests and create a more cohesive feel.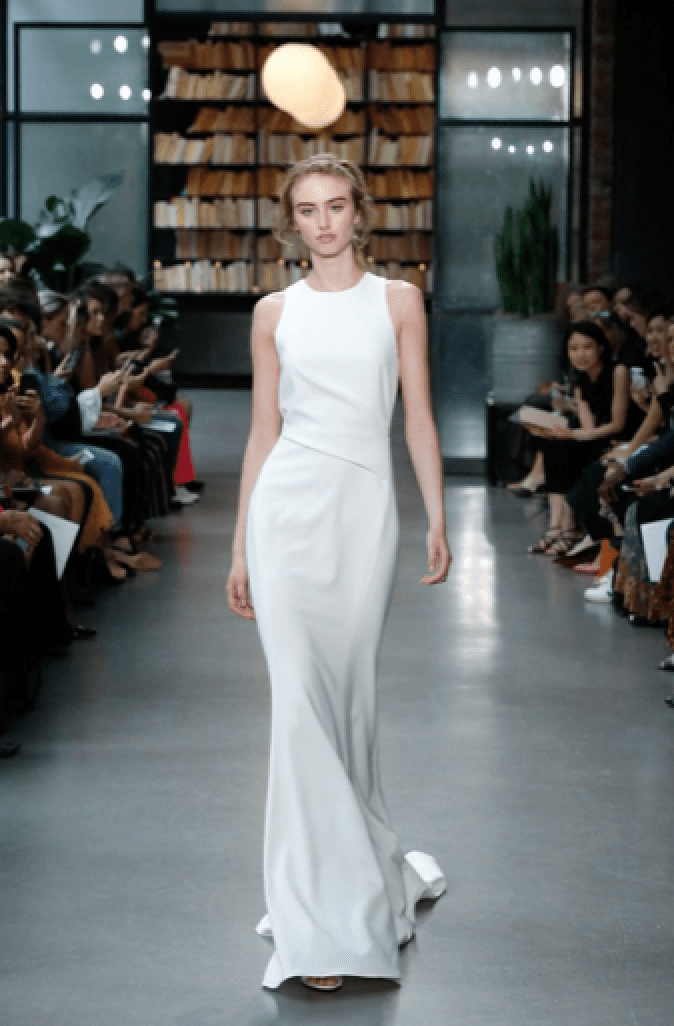 (Amsale Bridal)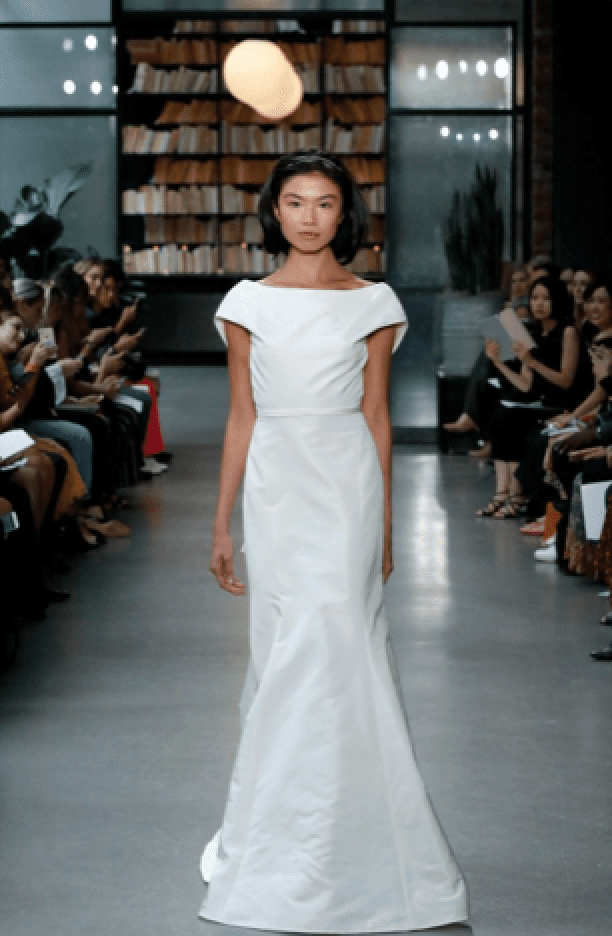 (Amsale Bridal)
Sustainability is the name of the game this season, and brides are finding creative ways to reduce waste at their receptions. Traditional sit-down dinners are being traded for passed appetizers and charcuterie boards. Food stations are an easy swap for buffet dinners, featuring smaller portions of more intricate dishes. Getting rid of a lengthy dinner service cuts down on waste and encourages guests to dance and mingle as they please.

(Foodie City Network)
Elegant wedding cakes are making a comeback after alternatives such as donuts or macrons were used frequently in past years. Overall, receptions will feel less traditional and will instead have fun features like disco balls and confetti to make it feel more like a party. We're excited to work with our 2019 brides and see their visions come to life!

(I do! Wedding Cakes)
We hope you've enjoyed learning more about 2019 wedding trends! Be sure to tag us in your engagement and wedding photos! (Creative Transformations on Facebook and @creative.transformations on Instagram). Contact us if you'd like our help planning an engagement or wedding, or if you have questions about our services. Want to see a specific topic featured on our blog? Let us know!

Creative Transformations
(330) 618-0421