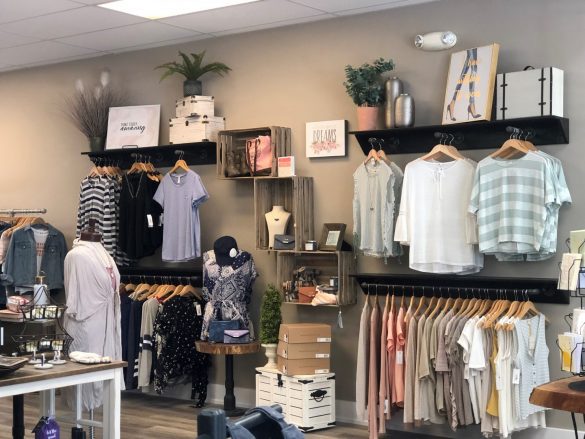 Classic Velvet is making a comeback and the soft shimmer is perfect for cool fall days. Oversized coats, wraps, flannels, and jackets are the perfect staple for giving a casual, comfortable look. Don't be afraid to add a pop of teal, yellow and fuchsia; these bright colors are hitting the runway. Denim jackets and a pair of black/blue jeans are always a great look.   Animal Prints are a classic look for Fall. Shimmery is in!
Three boutique locations:
BEREA: 122 Front Street • 440-532-7611
MEDINA: 139 North Court Street • 330-952-2220
Brunswick: 1434 Town Center Blvd., Suite C30 • 330-741-3513
4th Location Opening in Avon this fall!
Lucy Marie's Boutique
440-532-7611