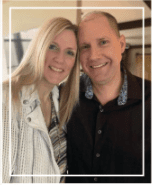 Mark and Lora, along with their children, want to welcome you to Lucy Marie's Boutique! Lora has a teacher's heart and an eye for fashion. Lora is a 2nd grade teacher and realized her own children were growing up and she wanted to build a business that would keep her family connected. Being a teacher, she knows the importance of showing kids how to reach goals and achieve success. The boutique is a dream goal that they can continue to work on together as their family grows.
Lucy Marie's is a thoughtfully curated boutique specializing in trendy, affordable women's clothing. In a few short years, what started out as one small boutique in a family town just outside of Cleveland has turned into three locations with a fourth location opening in fall.
"At Lucy Marie's we offer trendy women's contemporary apparel, accessories, and specialty gift items with a modern chic vibe. Each LMB style, accessory, and home good is hand selected from local artisans as well as the NY and LA markets. We also love to support other local small businesses and collaborate! Our family owned business involves the entire family with our children helping after school and on the weekends to make this dream a reality," Owner, Lora.
Do you want to look fabulous but don't have the time to shop?
We also provide personalized shopping services for all our busy customers, through the Lucy Looks Club! This amazing club, that so many have already joined, has no fees and no commitments. Tell us about the look you want and receive the hottest trends delivered right to your door! Facebook Closed Group: Lucy Marie's Boutique Insiders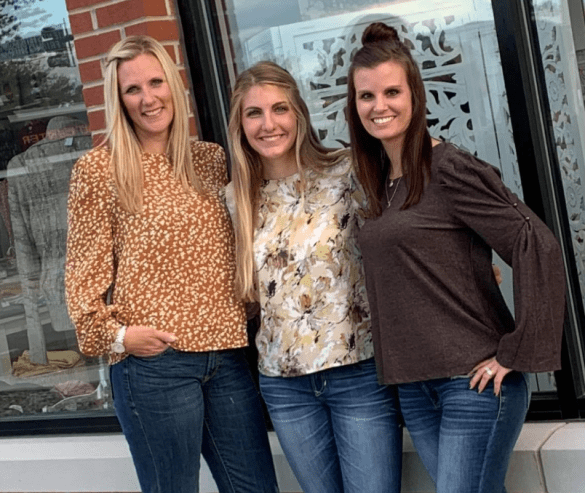 "The clients we are meeting and friends we are making has been beyond our wildest dreams and our extended family has become so much more than we could have ever imagined. We promise to provide a truly memorable shopping experience in store, online and through our amazing personal shopping program: Lucy Looks Club. Our goal is to inspire women to take some time out of their busy schedules for themselves, have fun, relax and feel confident." – Much Love, Mark, Lora, Ali, Ava & the LMB Staff
Fall Fashion Trends:
Classic Velvet is making a comeback and the soft shimmer is perfect for cool fall days. Oversized coats, wraps, flannels and jackets are the perfect staple for giving a casual, comfortable look. Don't be afraid to add a pop of teal, yellow and fuchsia; these bright colors are hitting the runway. Denim jackets and a pair of black/blue jeans are always a great look.   Animal Prints are a classic look for Fall. Shimmery is in!
Three boutique locations:
BEREA: 122 Front Street • 440-532-7611
MEDINA: 139 North Court Street • 330-952-2220
Brunswick: 1434 Town Center Blvd., Suite C30 • 330-741-3513
4th Location Opening in Avon this fall!
We look forward to meeting you!
Lucy Marie's Boutique
440-532-7611