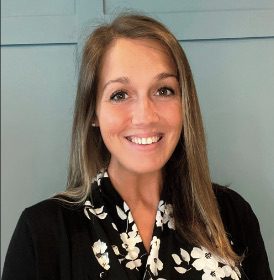 Megan Bright has been a member of The Village of St. Edward Team for over the last five years. She started out as the Director of Admissions-Nursing Care. After a year was promoted to Di- rector of Sales and Admissions for the Fairlawn community. At the beginning of this year she stepped into her new and current role as Corporate Director of Marketing and Sales.
Megan has been a resident of Northeast Ohio for the last twelve years. She graduated from Kent State University in 2013 with a Bachelor's Degree in Healthcare Administration. She has spent her time ever since working in the admissions, sales, and marketing realm of senior living in various different positions. She has always had a tremendous amount of appreciation and support for the Village of St. Edward Organization.
The Village of St. Edward is a proud non-profit continuing care retirement community that is locally operated and faith based. Whether for a loved one or you're looking for carefree independent living, assisted living, specialized memory care or the round-the-clock assistance of skilled nursing care or rehab, The Village provides a seamless continuum of care for every stage of aging.
Megan believes strongly in The Villages mission and core values. She currently assists all three of their communities located in Fair- lawn, Wadsworth, and Green. When she is not working you can find her spending time with her family and chasing around her two young boys, Connor (4 years old), and Carson (2 years old. )
The Village of St. Edward