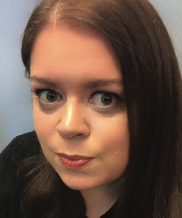 Heather Taylor is the Boss Lady/Social Media Chick with GlitterGirl Media, a boutique digital marketing firm that adds the social media sparkle to make her small businesses clients shine. Her career in sales and marketing started in print advertising, then transitioned into non-profit work as the Membership Coordinator then Executive Director with several local and regional Chambers of Commerce. Having discovered the vast need for solid social media strategy and management, GlitterGirl Media was born out of an affinity for helping small business owners find new, creative and cost-effective ways to market to their target audiences with consistent online marketing, including social media.
GlitterGirl Media's SPECIALTIES INCLUDE:
SOCIAL MEDIA AUDITS Heather will take an in-depth look at your organization's current social media content plus the content of up to three of your competitors. She'll then determine what's working and what's not, then together, she and your organization will map out the steps necessary to take your business to the next level of social media marketing success.
SOCIAL MEDIA MARKETING STRATEGY Heather creates aTaylor-made (Taylor made, get it?) recommended course of action across all of your social media marketing – what types of posts, which platforms, how often and at what times and then present a cohesive, well-balanced calendar-style schedule for you and your marketing team for implementation.
SOCIAL MEDIA MANAGEMENT For business owners who would like to hire a seasoned social media marketing professional, Heather will create and implement a monthly social media marketing plan specifically for your organization. She can also monitor your social media presence and make certain that any concerns are immediately brought to your attention and then make recommendations on how to handle as needed.
GOOGLE BUSINESS PROFILE OPTIMIZATION Google is the most visited website in the world. How easy is it for your ideal clients to find YOU when they perform an online search? Have you claimed and populated your organization's Google Business Profile page with the right kinds of content? Do you post on your Google Business Profile regularly to improve your company's Google ranking? Let GlitterGirl Media help you create or claim your Google Business Profile, then optimize it with all the best content necessary to help your organization improve its ranking in local search and be more easily found when people are searching for your products and services.
LINKEDIN PROFILE OPTIMIZATION Yes, you have a profile on LinkedIn, but is it working for you? Does the content reflect not just what you think you should say, but what your prospects actually need to hear to motivate them to take action? If your LinkedIn profile is more of a boring, ho hum digital resume than a finely tuned & highly optimized sales tool to boost your revenue, Heather can help you craft a profile that'll be working for you online 24/7.
Heather is here to help – if you've got questions, together, you'll have answers! Social Media is her forte and her experience in marketing and sales covers a wide-range of media. She will catch the eye of your customers where they are…so then they will come to you! Connect with Heather today!
Glitter Girl Media
330-347-9453