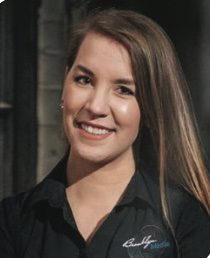 Brooklyn Media specializes in professional photography services for weddings, family, and corporate events. We provide custom quotes for specific needs. Destination packages for traveling are also available to cater to your unique experiences and adventures!
"My passion is to not only capture your vision, but to create a memorable and unique experience while doing so! I can't wait to meet you and create beautiful images!"
~ Brooklyn, President & CEO
Brooklyn Media is committed to capturing the perfect moment, by providing a professional photographer for our clients. We strive to provide a great experience, and create an excellent product."
Brooklyn Media was originally founded by Brooke Mott in 2011 as a hobby and side project. After spending a few years developing her style and perfecting her craft Brooke knew that she wanted to pursue photography as a career. After meeting Jordan Bewley in 2013 they quickly realized that due to the project's success, starting a business was the next logical step. With Brooke's expert knowledge of photography and Jordan's background in business they decided that together they would make a great partnership. In 2015 Brooklyn Media LLC was founded, and realizing that their partnership was more than just a business Jordan proposed to Brooke. They were married in July of 2017 and relocated to Medina, Ohio in 2019. They continue to run Brooklyn Media as a team.
Currently, Brooklyn Media is expanding globally for destination weddings, and commercial photography opportunities. Brooklyn, is active in the community as the photographer of the Medina County Women's Journal and a member of the Young Professionals of Medina. She is dedicated to building a successful small business, and being a positive force in the community!
Mention The Women's Journal for $100 off any service
Brooklyn Media, LLC
440-382-6254