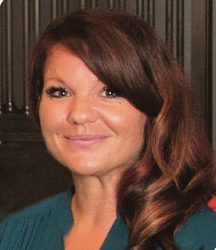 Prior to launching Petal Sweet Cleaning, locally and independently owned, I tried numerous cleaning services through the years, never satisfied with the mediocre results. If this type of cleaning company didn't exist, I was compelled to fill that need. Our philosophy is simple: If you pay someone to clean your home, it should be exceptionally clean.
Following my dream, I founded Petal Sweet Cleaning providing residential and commercial clients with my personal dedication to perfection. Although my career has been full of many outstanding triumphs, the part that fills me with the most pride is the achievements of my employees, clients and friends. In rapid succession, we have grown the company to 15 employees and over 500 active, recurring cleanings a month. Our employees value the philosophy of the company and are committed to that level of excellence. Other companies may cost less than we do, but for good reason.
Cleanliness and sanitization have never been so crucial than right now. As a cleaning company, we have always been proactive in promoting clean and healthy environments – it's what we do! However, due to the COVID-19 Crisis, many now understand what a vital role professional cleaning services play in day-to-day living. We've always embraced this responsibility, now we've taken our business to new levels. In collaboration with the ISSA and ARCSI national cleaning organizations, we have expanded our knowledge about deep sanitizing, hospital-grade non-toxic products and adapted new techniques to ensure a safe and healthy environment for both commercial and residential clients. Please contact us if you have any cleaning questions!
WHAT DOES THAT MEAN FOR YOU?
In addition to our regular cleaning services, we are offering a hospital grade, EPA registered, non-toxic disinfectant that kills 99.9% of germs on contact and creates a microbial barrier for up to 21 days. We are applying it to all high touch points. We are also offering steam cleaning which kills 99.9% of germs on contact and can be performed with or without added disinfectant. More information on these services is available upon request.
We understand this is a time of uncertainty and fear as we learn to navigate the new "normal." If you have any questions or concerns please feel free to reach out. It is our job to help put your minds at ease that you are doing what you can to protect your family and staff as best as you can. Let Petal Sweet Cleaning provide you with a clean, healthy environment for those you care about!
Call today to schedule a free quote—we'll help you get your fun or family time back with satisfaction of a clean home!
Petal Sweet Cleaning Service
330-635-2294