Do you suffer from the following?

Urinary (stress) incontinence-leaking urine usually during physical activity or a cough/sneeze (even if small amounts) Urinary frequency or urgency • Low Back Pain/Sciatica • Pelvic Pain • Pain or difficulty with sexual activity or penetration Vulvodynia • Interstitial Cystitis • Overactive Bladder • Prolapse • Pregnancy related pain • Post-partum complications
Women DON'T Have to "Just Live" with these Conditions!
We are a private practice that offers full physical therapy services for people of all ages. Each of our physical therapy offices is home to highly skilled and licensed physical therapy specialists that are dedicated to getting you back to doing what you do well.
Our women's health team treats patients at the Lake Medina / Russell Park Plaza location and focuses on women's issues related to urology, the female reproductive system, pregnancy and the postpartum period. Incontinence is a common issue that women call into the office to discuss, affecting 25-45% of women in the US. These issues are not something that women just have to live with! Ferrell-Whited provides cutting-edge treatment techniques that are simple, yet highly effective.
Our gentle, caring therapists will work with you and evaluate the alignment of your spine and pelvis. They will also be looking for areas of tightness or weakness in your pelvic floor muscles and surrounding low back and leg musculature and will educate you on your condition and instruct you on exercises for home when appropriate. Your privacy will always be maintained in private treatment rooms, and you will never be treated by a male therapist. Our staff looks forward to starting you on a path to recovery and enjoying your life again!
Our Team is Dedicated to Women's Health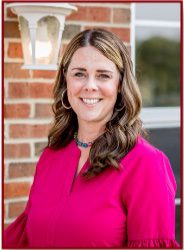 Meghan Graf graduated from The Ohio State University in 1999 with a Bachelor of Science in Physical Therapy. She has worked in a variety of settings including orthopedics, geriatrics, and aquatic therapy. She has been on staff at Ferrell-Whited since 2001. She specializes in Women's Health physical therapy and has received her training and education through the Herman & Wallace Institute. Her passion is helping women stay active and enjoy their life without needless suffering.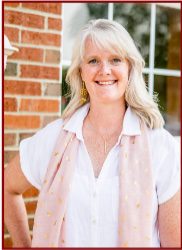 Heather Cooper graduated in 1997 from Loma Linda University in Southern California with a BS in Life Science and a Masters in Physical Therapy. She is passionate about continuing education coursework including TMR (Total Motion Release), wheelchair seating, Pediatric Neurological Rehabilitation, and more! Her goal is to offer state-of-the-art solutions to improve function and mobility for all her patients. She also specializes in Women's Pelvic Health and Aquatic Physical Therapy.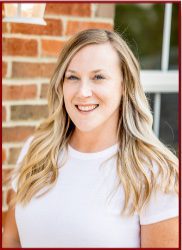 Jenni Stallard is a Physical Therapist Assistant who focuses on helping patients with women's health rehabilitation and has been trained through the Herman & Wallace Institute. She obtained her degree from Hocking College in 2007. Jenni has experience in a variety of settings including sports medicine/orthopedics and aquatic therapy. Her post-graduate studies include The Mulligan Concept for spinal mobilization, Dr. Kenzo Kase's Kinesio Taping Method, and ATRI aquatic training.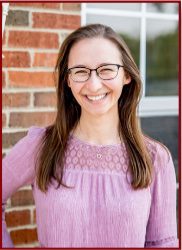 Victoria Reljin graduated with her Doctorate of Physical Therapy from the University of Mount Union in 2022. Her outpatient clinical experiences throughout graduate school were focused on pelvic health. She has since received Women's Health training through the Herman & Wallace Institute. She has experience in pelvic health, pediatrics, aquatics, orthopedics, and sports rehabilitation, as well as acute care. Her goal in every setting is to provide patient-centered and compassionate care.
Ferrell-Whited Physical Therapy
330-722-3781