There is a little rhyme that goes:
Two prisoners looked through the bars One saw dirt, the other saw stars.
What this story seems to imply is an either/or situation. One either sees dirt (or the negative in life) or one sees the stars (or the positive in life). My question is: Who is this person and why are they in jail?
What this story seems to imply is an either/ or situation. One either sees dirt (the negative in life) or one sees the stars (the positive). I prefer to look at it as both/and. You have at one point in your life felt imprisoned. And what you often do not realize is it is a prison of your own making. You are both the jailer and the prisoner. And you hold the key to your escape!
Some of your prisons can be programs or beliefs that you were given by someone else—your parents, your religion, institutions, and especially the culture.
Is this you?
If every day looks the same and you numb out on TV or use food, drugs or alcohol as a comfort
If you feel lonely and invisible even when surrounded by others
If you feel powerless in your circumstances
If you are your own worse critic and are cynical about life
If you remain silent even when you want to speak
If you do not resonate with a "God" and are still limited by the beliefs of your childhood
If you feel stuck where you are and yet, you do not care
Join me on this adventure of "Chakradance — Heal Your Life"!!
✓ Starts this fall
✓ Independent Experience in the Privacy of your home ✓ Introductory video
✓ A Chakra activation meditation(mp3)
✓ A guided movement dance (mp3)
✓ A self-reflection exercise (pdf)
✓ A Mandala art meditation (mp3)
✓ A Weekly Zoom supportive group call
✓ A private community group online
If you want to go:
From Numbness to Awareness to find joy
From Loneliness to Connection to find a tribe
From Invisibility to Relevance to find your true radiance and magnificenceFrom Powerlessness to Sovereignty to find strength From Self Criticism to Self-Care to find self-Love From Cynicism to Optimism to find compassion From Silence to Creativity to find Joy
From Dissonance to Integration to find harmony
From Limiting Beliefs to Imagination to find increased intuition From Stagnation to Manifestation to find freedom
From Detachment to Mindfulness to find peace
From Spiritual Poverty to Divine Guidance to find Bliss
The question is not whether you see dirt or stars through those bars. The question is, "Do you want to get out of Prison?"
Find the Keys to help you open the Door!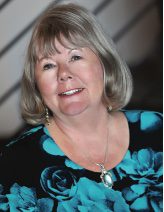 I'm Annette Hemminger. I help you experience your own inner journey through music, movement, and meditation so you can leave your prison of problems and be free. I facilitate online and in person classes featuring Chakradance, a movement therapy. I am a Registered Nurse and Massage Therapist with certifications in Reiki, Energy Medicine, Metatron Colour Healing, Chakradance, and Health Coaching. If you are interested in learning more about this movement therapy, please contact me at 440.376.3097 or email me at annettemhemminger@gmail.com.
Blue Wisdom Adventures
440-376-3097