Red Tail Golf Club and Social Event Center offer the extra personal touches and special event services that bigger venues might not. Our event coordinators have the capability to help you plan the event from A to Z with no stress policy, at no additional cost to the host. From corporate events to personal celebrations, we'll help you create a special occasion that captures your vision.
What kind of aesthetic features does the Club have? The features of Red Tail aesthetically are the golf course and its views. A lot of venues are closed in and boxy. Red Tail gives a panoramic view of the course and the Club itself from one side to the other. Red Tail's outdoor space is offered for personal or business celebrations, ceremonies and receptions with the widest variety of options. For weddings we can offer the ceremony outside and intimate reception indoors, or all-inclusive inside and out.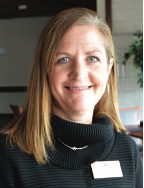 At Red tail, we offer personalized service. From start to finish Red Tail clients work with experienced, Nancy Wells, Event Coordinator. You will meet with Nancy, book your desired date then detail the event together. She will be there the day of your event to make sure everything runs smoothly. We want to give our clients the best day, the best vent, the best feeling our clients have ever had using us as their venue. We want their day to be memorable. Bottom line, they chose us. We love that and appreciate that day more than they know. We pride ourselves on the fact that we never stop and never give up, if their is a hiccup in an even you will never know!
Call today to schedule with Nancy to discuss your event.
Red Tail Golf Club and Social Event Center
440-937-6018