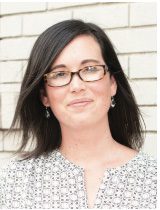 All About Jessica Wagner
A natural entrepreneur, I started my first business, Exhibit A Models, when I was 22. In 2002, the social media world wasn't anywhere near what it is
today. I mostly operated on MySpace and a site called OneModelPlace. I honestly feel that if social media would have been as mature and accessible then as it is now, I would have achieved even greater success. I ran my promotional modeling company through networking online for seven years. Connecting with people using the internet fascinated me so the truth is, I never really stopped networking online.
Through the years I have always stayed involved with the growth of social media and invested hours in researching techniques and staying on the cutting edge of professional social media marketing techniques. In all honesty, I love it! I get so excited about social media: seeing posts go viral, watching numbers grow, making people laugh, and when I can connect sales to a series of posts I've made, I get really excited! I also love researching how current successful brands are doing it right, too. I feel that social media genuinely levels the playing field for small start-ups, local retailers, and small businesses.
Since I started Jus B Media in April of 2015 I've become the Social Media Editor of Women's Journal Magazine, the President of FemCity Akron, and learned oh, so much about website design and development as well as search engine optimization. Jus B Media has blossomed from your "local social media girl" to a well-rounded Boutique Agency that can handle all the things.
My goals for Jus B Media are to continue to successfully drive business in the background using social media, sales funnels, and digital ads for my clients. I want to teach them that social media is not only the most cost-effective answer to their marketing needs but the most potent way to engage with their audience. I want to watch my client's bottom lines soar. I'm passionate about what I do, and because of that, I want nothing more than to see my clients booming in their industry.
All About Jus B Media
We know that good design means good business. At Jus B Media, our services encompass the full digital marketing spectrum and our accomplished professionals develop an approach unique to you and your business. Whether you need comprehensive turnkey management or just some targeted upgrades, we can help. The market is crowded and it can be hard to stand out – we create the buzz that keeps our clients' businesses growing.
Our primary services are Social Media Management, Website Development, and Search Engine Optimization. One thing that sets us apart from our local competition is the web portion of our primary services. A lot of our competition has hired us to create their websites for them because it's a different language they don't understand. It gives us a huge competitive edge to be able to offer those services and do them well.
When a client engages with us, we don't just push stuff out on social media or blog posts. We sit with them and create an Intensive Report that paves the way for their Content Strategy. We deep dive into our client's brand, understand their culture, develop their target persona with them and help them get the foundation of all of their marketing from the get-go. This not only helps us, but it also helps them understand where to take their traditional marketing or all of their marketing beyond our engagement. We love this part of the process and it really sets us apart from our competition. It can take a month before we start creating content for our clients because getting it right from the start is the most important part of the process.
Jus B Media is a woman-owned business and I am a lesbian and messages of equality and love are grounded in our copy. We feel this is just one area of social justice we can support and educate our audience on. We also advocate for Black Lives Matter and the "Adopt Don't Shop" movement among many others. Being a groundbreaker in the industry a lot of people know me personally or Jus B media and using our digital voices to bring a little more joy and peace to this world has been such an incredible honor.
Jus B Media is your Social, Search and Website resource, feel free to contact us, to inquire how we can help you with all of the things.