Ask any bride what their favorite part of wedding planning is and nine times out of ten they'll give the same response: flowers, flowers, flowers! Whether you're picking out the bouquets or designing the centerpieces, choosing the right flower arrangements is a fun but crucial part of planning a wedding. And have you seen the hottest floral trend of 2018?
Floral hoops and wreaths are the latest trend taking the wedding world by storm, and we have one word for it: Yes! For years weddings have been subjected to the same format of floral arrangements, but this new trend brings a whole new meaning to the phrase 'flower power'! Use these hoops as chandelier decorations on the ceiling, bridesmaids' bouquets, or even as an alternative to a boutonniere for the men. The possibilities are endless! Using this modern design technique will bring a fresh, trendy vibe to your wedding.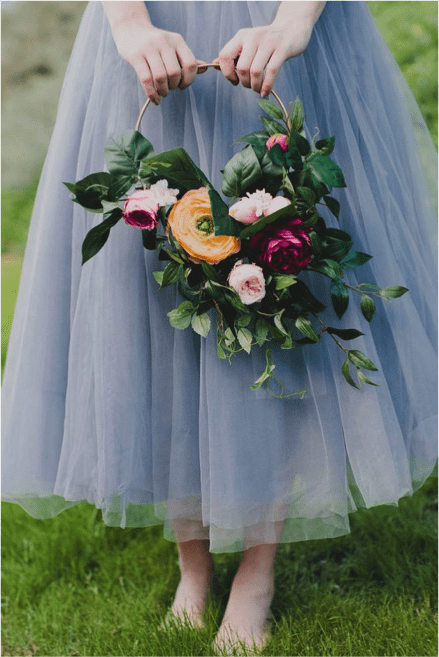 Not planning a wedding? These hoops can be used in a number of ways for other events as well. They make for cute centerpieces at dinner parties or wall decorations at brunch! How would you use these floral wreaths at your events?
Interested in learning more about hiring an event planner? Check out Creative Transformations at www.ctstyling.com.
Creative Transformations
(330) 618-0421