Founder Tina Swithin to Host Retreat for Survivors of Narcissistic Abuse

The common denominator in most high-conflict custody battles is Narcissistic Personality Disorder (NPD) or other Cluster B personality disorders such as antisocial and borderline personality disorders. When a person finds themselves in the midst of a custody battle with a narcissist, there are a variety of fears and concerns related to the court process, the children, marital assets, and finances. Many times, the victim of narcissistic abuse is left operating in survival mode, and their own health and well-being is placed on the backburner.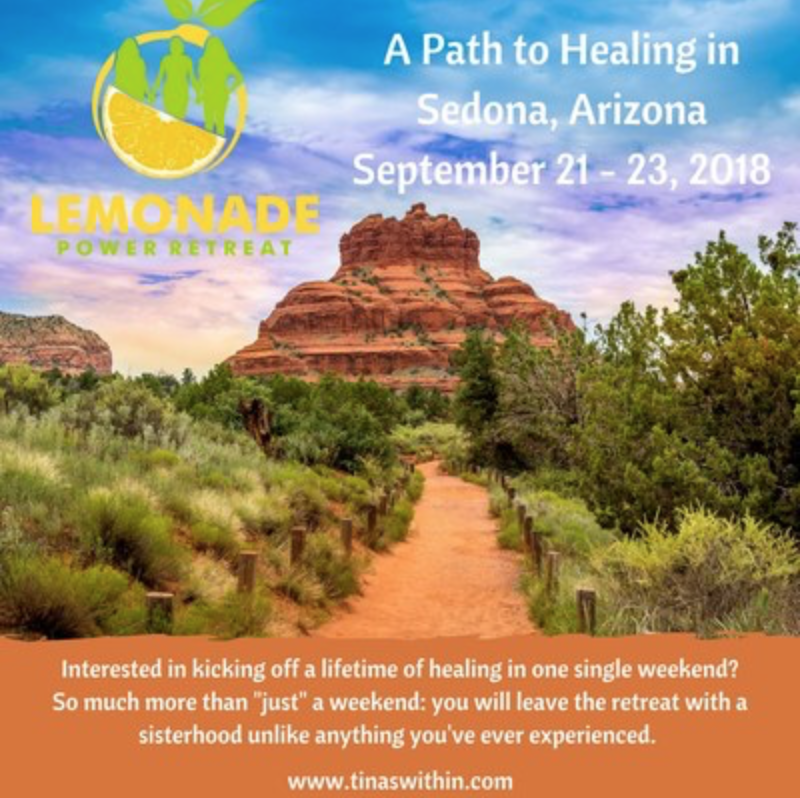 Author Tina Swithin is no stranger to the trials and tribulations of high-conflict custody battles. Her books "Divorcing a Narcissist" and "The Narc Decoder: Understanding the Language of the Narcissist," delve deep into the psyche of a partner who uses (and abuses) their significant other (and the family court system). In 2015, Tina began offering annual retreats affectionately known as
The Lemonade Power Retreats
. Tina created this retreat in an effort to share not only her own experiences, but to create a safe, healing place for attendees to share their own journeys with like-minded individuals. "I have dedicated my life to providing resources and support to survivors of narcissistic abuse through my books, coaching services, and advocacy in the family court system," Tina explains. "The Lemonade Power Retreat is where my heart is – these women are amazing and the connections that are formed during the retreats will last a lifetime. This is such an isolating journey that few understand. We are taking lemons and making lemonade – together."
The retreat also emphasizes the importance of sisterhood; the idea that "Lemonade Sisters" provide a sympathetic ear was resonant among many attendees. "The camaraderie we shared in a very short time period of time created a very strong bond among us," the Lemonade Power Retreat attendee explained. "When we left the retreat, each of us was stronger and better equipped to deal with what our ex-husbands would be throwing our way in only a matter of time."
"Each of us left with a long-awaited sense of peace and renewal," explained one Lemonade Power Retreat attendee. "As with any trauma in life, unless someone has actually experienced it, the people around them just don't get it. Each of us who attended were victims of either emotional, physical, sexual or financial abuse. Each of us could relate to something in everyone's journey."
The 2018 Lemonade Power Retreat takes place September 21st (4:30pm) -23rd (11:30am) in Sedona, Arizona, and the retreat will feature a host of activities that will help any struggling parent feel like they are standing on more solid ground. Some topics covered at Tina's retreats include the NPD relationship, custody battle tips and strategies, PTSD and coping strategies, boundaries, communication, documentation, healing and empowerment. Retreats are limited to groups of 20 attendees which allows for each attendee to feel equally heard and supported.