We are finally seeing signs that Spring has sprung here in Northeastern Ohio! The days are getting longer and the sun is beginning to peek out more often. Fashionistas of all ages are itching to change over their wardrobes and pack away their winter duds!
Top designers and stylists have chosen the 1980's as their decade of choice this season. Here is a look at what hit the fashion runways in Paris, London, Milan and New York……
Bold bright colors are back, and can be seen in every category of the fashion industry, with shades of lemon yellow, robin's egg blue, lilac and pink as common color palettes for the spring lines. The overall silhouette is one that includes over-exaggerated shoulders and ruffles, which are paired with a well-defined higher waistline, giving the appearance of longer legs. The tailored power suit is back in full force but with fun color and textures. Abstract art prints, polka-dots, checkers, and vintage florals are prevalent. Over the top glitzy glam is softened a bit making room for the use of ultra-sheer fabrics, lace, fringe, and sequins to add interesting detailing to party garments. Layers of transparent materials, such as silk and tulle, leave little room to the imagination when it comes to these skin-revealing designs that you will find in both casual daytime pieces and evening gowns a like.
So, what's on the list of must haves in beauty products and fashion accessories?
Jeweled hair clips, printed handbags, backless mules, and pointy pumps are obvious 80's throwbacks. Not into the high stiletto heels? You're in luck as the kitten heel is making a comeback this season. Do you covet handbags? Oversized bags, shoulder totes, crossbody bags and even the micro-mini clutch are accessory items that are not going anywhere soon.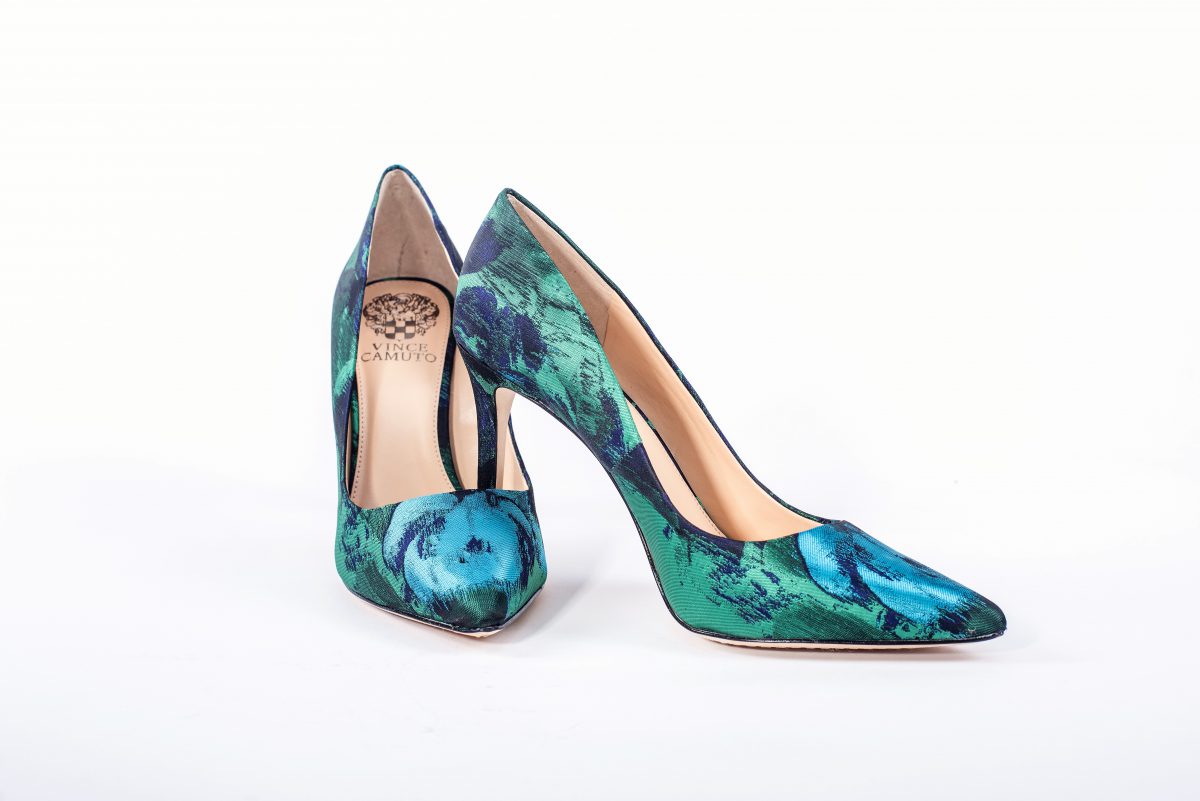 The demand for quality at home skincare regimes and beauty products are continuing to be a focus for many women. Another important factor for shoppers is the number of companies that are striving to use all-natural ingredients and are implementing cruelty free procedures in their manufacturing processes. Bare Minerals, Stila, Tarte, Anastasia Beverly Hills and Urban Decay are among the top picks and are lines that you can find at retail locations such as Ulta Beauty and Sephora.
Watch for these key looks to appear in your favorite stores, have fun and don't be afraid to step outside the box onto your own runway this spring!
Teri is an Akron native with over 20 years of experience in the creative arts. Her focus is a mix of wardrobe styling, set design and event management. Teri's experience ranges from intimate social parties, weddings to large fundraising events.

Creative Transformations Styling & Event Planning
(330) 618-0421