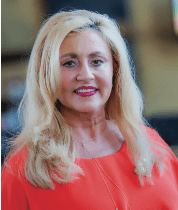 According to the National Institute of Health, the number of individuals 65 years of age and older in 2016 worldwide was 617 million. This number has risen to approximately 750 million today and is predicted to continue increasing. As the world's elderly population grows, there has become a greater need to keep a larger number of people healthy. One method of doing so is through healthcare apps.
A healthcare app can be defined as a mobile application program that offers health-related services. Telemedicine apps are more specific because they allow patients to schedule appointments with their healthcare provider while sharing documents back and forth. On the other hand, healthy diet apps or mental health apps encompass a wide range of general health and wellness topics. For instance, WebMD allows seniors to gather information about their specific condition, get
deals on prescriptions, and be reminded to take their medicine.
A poll developed by University of Michigan's Institute for Healthcare Policy and Aging suggests that almost 1/3 of those aged 50-80 use healthcare apps. These individuals utilize them to monitor and evaluate exercise, nutrition, weight loss, and sleep.
Overall, what are some of the traits that are crucial for healthcare apps to have? They can be found by analyzing the patients' lifestyles and personal preferences. An article from the Innovation Insider expresses the power of simplicity and convenience. Seniors value easy use, a wide variety of information about their condition, and an easy way to speak with their healthcare provider, among other things. Think about these features when recommending one to loved ones.
McGregor is dedicated to ensuring the health and wellbeing of its residents. For more blogs like this, be sure to visit https://mcgregoramasa.org/category/blog/
Grace Meyer, Marketing & Communications intern at McGregor, aided in writing this article and is a rising senior at Elon University, NC
The McGregor Foundation
888-895-7223