What is an Appraisal?
At Velardo Appraisal Group, the appraisal process starts by identifying your individualized needs. We will schedule a walk-through inspection – which leads to brief explanation of what we look for and what you can expect on your appointment. We will then perform our appraisal inspection, such as gather and discuss any specific relevant property characteristics. That's when the real work begins. Since an appraisal is an estimated current market valuation process, we take all that unique information, coupled with the most appropriate, relevant and up to date sales data in order to develop final value opinion.
What sets us apart?
Velardo Appraisal Group is a small family owned and operated business with years of market experience. With my background in hospitality management, I pride myself on delivering premium customer service and consistency on all assignments. We have worked with many reputable local and national banks, as well as credit unions since 2009. The appraisal process can feel very overwhelming and chaotic at times – let us do the work for you. I am very passionate about producing thorough, decisive and unbiased appraisal reports.
Why are appraisals needed?
If you are trying to buy or sell a home without an agent
Market value for estate planning
Settling a Divorce – asset division
Eliminating PMI
Property tax assessment appeal
Loan Financing
What translates to value?
Quality and condition of your dwelling
Any upgrades or improvements including, but not limited to:

Interior finishes: floor/wall coverings
Mechanical systems
Exterior features: windows, door, roof

And…location, location, location!
Questions? Take advantage of our FREE 15-minute consultation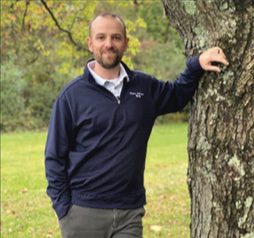 I was born and raised in Medina, Ohio. Graduated with honors from both Medina High School and the University of Akron, with a Bachelor's in Corporate Financial Management.
As a second-generation Certified Residential Real Estate Appraiser, I was first exposed to the world of appraising growing up watching my mom, Charlene. I worked alongside her until I took over the business in 2015 upon her unfortunate passing from breast cancer.
It is with great pride and determination I want to continue to develop and grow the business that my mom started. Most importantly, in a way that will make it my own, while still making her proud.
Velardo Appraisal Group
330-441-2314