Dermatologists everywhere can agree that using sunscreen is a must. However, recently there has been some misguided information that can be downright confusing.
Recently there have been new concerns raised around toxic chemicals in sunscreens causing cancer. The Journal of the American Medical Association (JAMA) published a study showing 6 of the active ingredients in sunscreen were absorbed and found in the blood. This study was conducted using a high frequency of application and high volume of sunscreen per application. This means it was not real-life application amount or frequency, which makes it much harder to determine the actual impact this may have on humans. We cannot conclude causality based on a rat study. Ultimately, we're unsure of the link between chemicals and cancer, so further studies are needed to fully understand the risks. The AAD (American academy of dermatology) states that the benefits of sunscreen outweigh any associated risks.
Which ingredients should we choose or avoid?
If any of these concerns, though they need more studies, steer you away from wearing sunscreen, don't let them! One option for sunscreen would be any that contain Zinc oxide and titanium dioxide, as they are not chemicals (physical blockers) and are both safe and effective. Apex sunscreen products contain only physical blockers (no chemicals). Apex tinted sunshield, and Apex sheer sunshield contain physical sunblock (non-chemical) combined with ceramides and phospholipids as well as antioxidants that serve as both a moisturizer and prevent harmful rays from reaching the skin.
How much sunscreen should we use?
The SPF number tells you how long the sun's UV radiation would take to redden your skin when using the product exactly as directed versus the amount of time without any sunscreen. Here are the rules to help you use the right amount of sunscreen for you:
• An SPF 30 allows about 3 percent of UVB rays to hit your skin.
• An SPF of 50 allows about 2 percent of those rays through.
• SPF of 30 is allowing 50% more rays to hit skin than SPF of 50
• 1 shot glass (8oz) should be used under ideal circumstances to cover skin
Do we need to re-apply and does it expire?
Sunscreen should be applied every 2 hours to maintain its effectiveness. Yes, it is best to check the expiration date and make sure that you are applying non-expired sunscreen in order to better protect your skin from the sun.
Ultimately, sunscreen does more good than not. One in five Americans will suffer from skin cancer in their lifetime. Protect your skin to remain a part of the 4 in 5 who don't, and always seek answers from an experienced dermatologist if you ever have concerns about skincare products for you.
APEX Leadership Profile – Joey King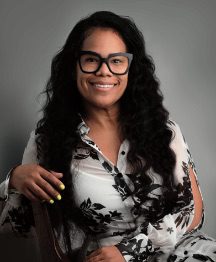 Apex Dermatology is the premier dermatology practice in Northeast Ohio, offering quick access to expert dermatology care. This includes same-day appointments, and specialization in medical and cosmetic dermatology as well as Mohs skin cancer surgery expertise.
Now in their 10th year, and opening their 11th location, Apex attributes much of its success to a strong leadership team which includes Revenue Cycle Manager, Joey King.
"Joey is a true leader and has created an environment for her team where hard work and fun go hand in hand. She is a person of high integrity, and someone you can always count on. She doesn't shy away from business challenges; she will apply her vast experience and is always willing to learn something new. She is a bundle of positive energy and a wealth of information making her a true asset to our company, and a pleasure to have as a co-worker," says Ruth Barnum, Director of Marketing at Apex Dermatology.
Joey says, "One of my favorite quotes is "Look for something positive in each day, even if some days you have to look a little harder." Working in billing requires that you have strong problem-solving abilities, great communication and good attention to detail. I'm proud of my skills and those of my team, and am honored to be recognized as a woman you should know."
APEX Dermatology
833-279-SKIN (7546)