WJ Creative Studio offers a content marketing subscription for overwhelmed business owners to save them time and offer a established community to reach their audience – women. We specialize in content creation aligned with The Women's Journal magazine's mission of empowering women through knowledge. When you advertise your content through The Women's Journal you are leveraging our unique authentic influencer voice to talk directly to local women who actively seeks solutions – your product/service. Offering your brand, a trusted platform – The Women's Journal Digital Community – to reach this attractive audience that responds to content marketing.
Digital content can be published and consumed at ANYTIME, ANYWHERE. Our community connects through the digital magazine flipbook app, website, email subscription on a desktop and mobile devices and through social media. Reach 20,000+ visitors/users through our digital content solutions!

Clarity + Content + Community = Engagement
When these three factors come together, the marketing message is likely to resonate with the target audience, generating engagement and interest in the product or service being advertised. Engagement can take the form of likes, shares, subscribes, comments, and ultimately sales.
Below you will find a sample of content items included in our monthly subscription.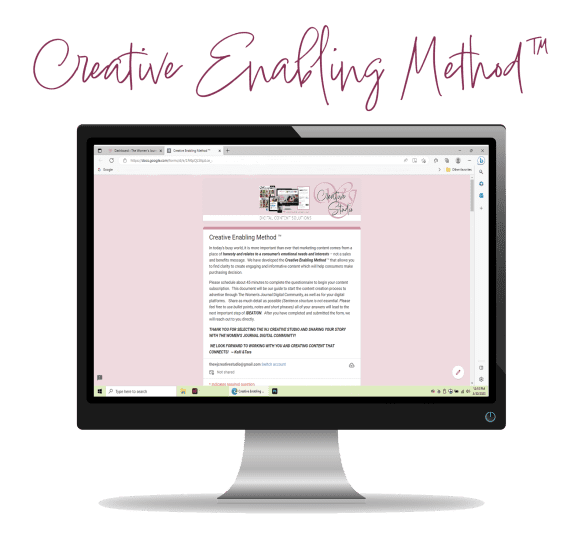 When you have marketing clarity your brand message can be easily understood by the target audience. We developed the Creative Enabling Method™ that produces brand clarity to create content that is engaging, informative, and valuable to the audience to help them reach a purchasing decision. With access to this tool and our content creation experience, you'll save time and take control of your content. After completion a 30-minute client consultation will be scheduled to discuss possible content topics.

Our magazine is user friendly and offers an interactive reading experience. Digital content is engaging and interactive. Embedded videos, audio, photos, and sharing draws a reader into the narrative. It provides enhanced viewing experience and high engagement rates. Don't miss out on comments, likes, emojis – and most importantly pulling a prospect into your website!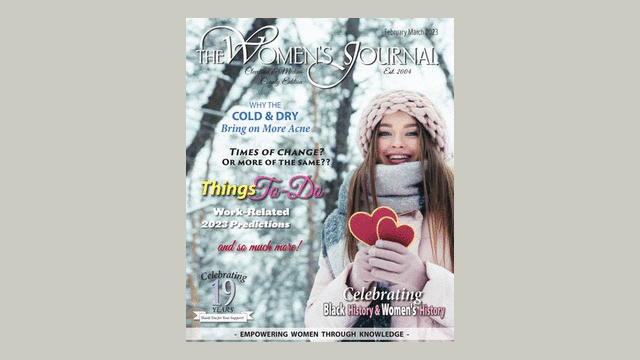 Articles on our website offer SEO strategies to place your content in front of users looking for you. Search engines recognize these articles and backlinks to your site, increasing your SEO. Don't let your competitor be found before you!

Content marketing connects to your audience and has a genuine value. People want a solution for their needs. Reach readers through our E-Magazine Newsletter who want to be engaged and informed. And this is precisely why our it works! This drives engagement and valuable search traffic, in turn increasing action!

Online content can go viral. It's really easy to share from all platforms. If people enjoy your information, they'll share it on social media and other channels quickly. Each article that is published we create social graphics aligned with article topic for you to use on your social platforms. Additionally, if any events or special promotions not included in magazine they will be posted. We share YOUR content through our social community with over 3000+ followers.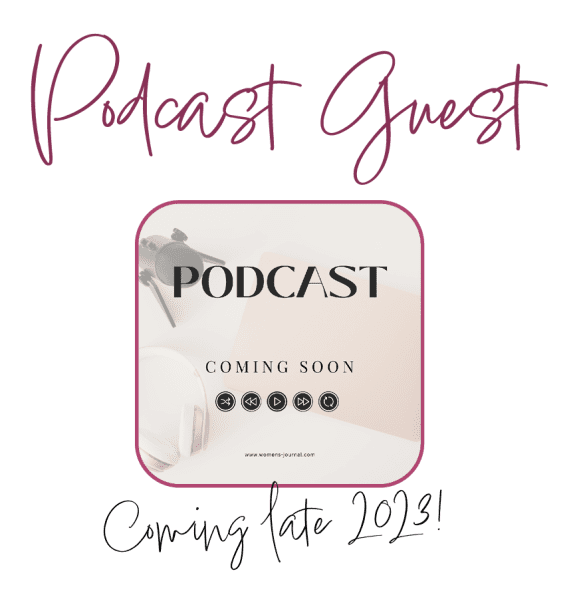 With your subscription you don't just get the opportunity to reach our digital community, you get a creative team to create content that connects with consumers!