feb(feb 10)1:00 am(feb 28)11:00 pmEars To You Green & Gold Gala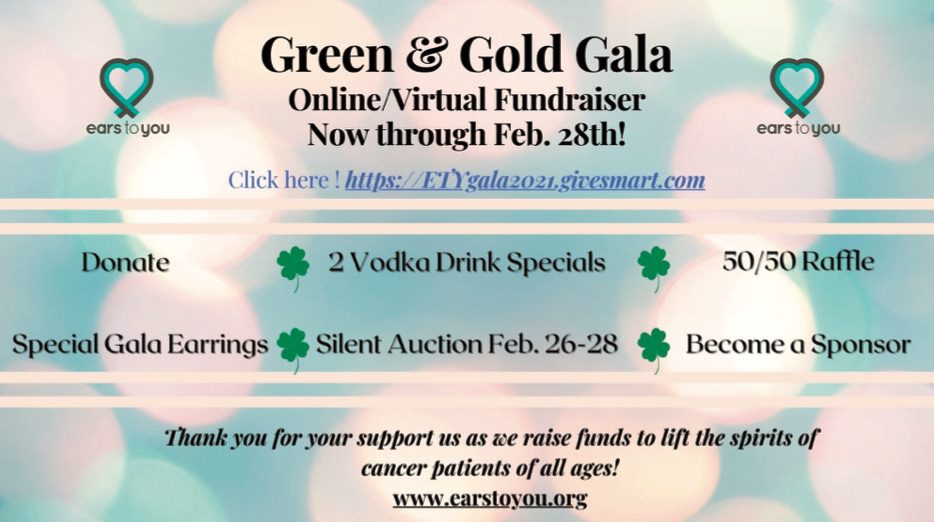 Event Details

Ears To You is a 501 (c)(3) nonprofit whose mission is to lift the spirits of cancer patients by providing a moment of joy and hope. They provide smile-inducing moments by donating earrings, headscarves, hats, and books to cancer patients of all ages (kids to adults), with any type of cancer.

Created by Ruth Crane when she was undergoing chemotherapy for breast cancer in 2008, Ears To You has donated over 28,000 pairs of earrings, along with thousands more in hats, headscarves, and books!

Ears To You does not receive any guaranteed funding and relies solely on the generosity of individual people and businesses to support the donation program. They host an annual gala where they honor several local cancer survivors while enjoying a night out full of fun, bidding, socializing, and inspiration!

This year's gala is online due to the pandemic but will still be as fabulous as ever! Please visit https://earstoyou.org for more information.
Time

Month Long Event (february)