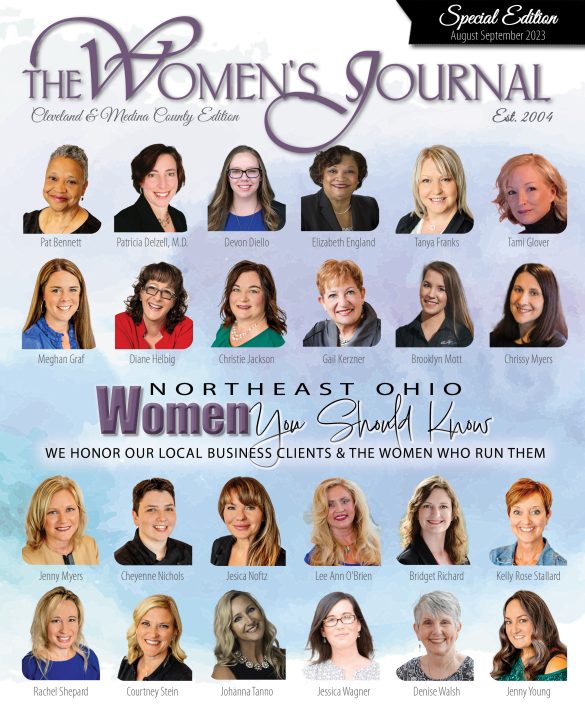 Or find each article below for the Northeast Ohio Women You Should Know special section, which gives an opportunity for local women to share about themselves, as well as their business or service they work so hard at every day.  Their mission and journey will educate, energize, and empower you!
However, these are not the only women in our community that are making a difference, these are ones that have become part of our Journal family.  All the other women who have the same passion and drive we also salute you and your efforts; hopefully our paths will cross, and you will become part of our family.   We will continue to publish new stories as we grow The Women's Journal Digital Community.
The Women's Journal organization feels very blessed and honored to highlight our accomplished clients each year. Commitment to their customers and resilience has led to their success. This is the 13th year of our special section celebrating empowered women, empowering women! Congratulations to our clients – 2023 Women You Should Know!
Not affiliated with womenyoushouldknow.net*